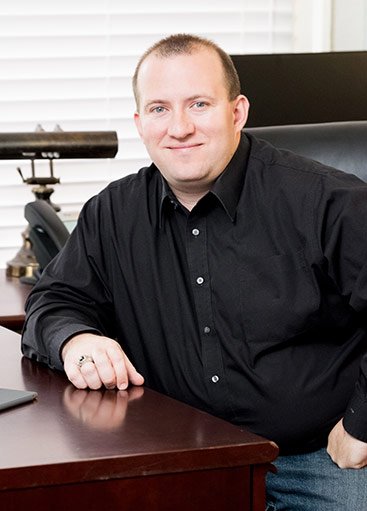 Mr. Payne is an experienced lawyer who comes to Apple Payne Law, PLLC after owning his own firm Payne Law, PLLC. Mr. Payne started Payne Law, PLLC when he graduated from the Wake Forest University School of Law in 2011. At one point, Payne Law, PLLC had 5 attorneys and 2 support staff working together to help bring the law to the community and improve access to the courthouse.
Before attending Wake Forest University School of Law, Mr. Payne attended Florida Coastal School of Law, where he was nominated for the Law Review and ranked in the top 20 of his 1L law school class. After transferring to Wake Law, Mr. Payne served as a research assistant to former Dean Blake Morant (now Dean of the George Washington School of Law), and professors Coughlin and Lentz. He also completed an internship with the Forsyth County District Attorney's office and the Attorney's office at Winston-Salem/Forsyth County Schools (WS/FCS), and was hired for a short time as the Board Hearing Officer for discipline appeals while the WS/FCS Attorney's office was short staffed.
Prior to attending law school, Mr. Payne was a high school band director, where his bands consistently achieved high ratings in Jazz, Concert & Marching. He earned his Bachelors Degree in Music Education & Euphonium Performance at Appalachian State University, where he was a two-term Chapter President of Kappa Kappa Psi, the Honors Program, ROTC and multiple other student organizations. He has also served Kappa Kappa Psi since graduation as a colony liason, helping bring back the Kappa Zeta Chapter at Wake Forest University. During law school and shortly thereafter, he worked with the Wake Forest Athletic Bands, where he volunteered as the Assistant Director for Operations/Administration. Mr. Payne also served as the President of the Board of Directors for Wake Forest Independent, Inc., a non-profit group dedicated to the percussion performance arts in Western North Carolina. WFI placed 5th at the 2011 World Championships (A Class) and 15th at the 2012 World Championships (Open Class), having won the silver medal in the Atlantic Indoor Circuit (Open Class).
Among other jobs listed, Mr. Payne has also worked extensively on his family's dairy farm, one of the oldest and largest dairy farms in Alexander County, NC, as well as a multi-year stint at Wal-Mart. Mr. Payne even has his commercial drivers license (NC CDL, Class B), which he obtained while a high school band director and has continued to keep up.
When not working at the law firm, Mr. Payne enjoys spending time with his wife Jennifer, a band director,  sons Aiden & Aaron, and their cats Sunshine & Oreo. The family enjoys Taekwondo, where they study as a family at Lee Brother's Academy, camping, scouting and travel. His favorite place to be is spending time with his family at a campsite in the woods, a cabin in the mountains or a nice retreat to the beach.