Angelina Jolie and Brad Pitt, one of the most iconic couples of the past decade, are separating. Angelina filed for divorce, stating that their separation began on September 15, 2016. While most news articles claim that the divorce was made for the "health of the family," there are rumbles that Brad's substance abuse and anger issues may have led to the couple's demise. Jolie Pitt did state that the couple had issues that were beyond reconciling, but did not comment further.  The couple began their relationship in 2004 and were married in 2014. Before their marriage, Angelina adopted two children, which Brad legally adopted. The couple would eventually 3 biological children together, as well as 2 more adopted children.  Their six children include, Maddox, Zahara, Shiloh, Pax, Knox, and Vivienne.
With the divorce filed, there is a potential custody battle brewing. According to the LA Times, Angelina is seeking full physical custody of their six children, offering only visitation rights to Brad. However, Angelina is attempting to have joint legal custody with Brad.
In addition, with a combined net worth of over $400 million, the distribution of the couple's property will likely surface as an issue that surrounds the divorce. Jolie Pitt is seeking property including personal effects, earnings from and after the couple's separation, and other particulars which have not been decided.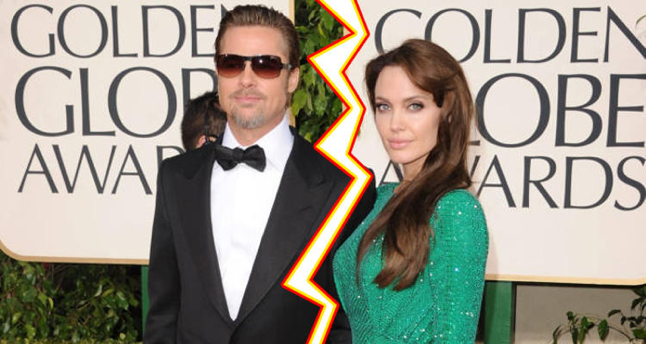 While we cannot say for sure how a court would rule, because first, we do not know all of the facts and second, because we are not licensed in California, we can take a guess on the divorce as if it were filed in North Carolina.
In North Carolina, the couple would have to be separated for an entire year for the divorce to even be filed. Furthermore, regarding child custody, North Carolina courts use the best interest of the child standard. When deciding custody issues, North Carolina courts consider factors such as history of domestic violence, the child's (or children's) safety, the child's (or children's) living arrangement, the child's (or children's) relationship with each parent, each parent's ability to care for the child, and whether each parent can create a stable home for the child. While there is no question of the ability for either Brad or Angelina to provide for their children, the recent accusations of adultery, substance abuse, and anger issues – if found credible – would play a major role in the North Carolina courts. 
As far as the distribution of the couple's property, the first document to consider is the couple's prenuptial agreement (if they have one), which will state "marital rights and responsibilities as well as the division of assets upon death or divorce." Depending on the prenuptial agreement, the court will then look to the equitable distribution of assets. According to the North Carolina General Statutes § 50-20(c) "there shall be an equal division by using net value of marital property and net value of divisible property unless the court determines that an equal division is not equitable." Basically, the court will divide the marital property – which is property acquired during the marriage – evenly unless there are factors that lead the court to a different conclusion.
You can watch an interview from 2015, where Brad and Angelina discuss their marriage and the issues they have dealt with here:
Whether you have a super simple, amicable divorce, or a crazy, messy and complex divorce case and need a hard working attorney on your side, contact us at Apple Payne Law, PLLC today and let us see how we can help you!