For most of us, planning for the future might include retirement plans, creating college funds, and other long term financial and life goals. While these are important plans to make, there is another type of planning that's essential to the well being of your family and loved ones – estate planning.
In short, estate planning is a series of documents that allocate your finances, and personal belongings, and mentions other last requests that your family can refer to. Some of these documents also determine who is in charge of making final requests, healthcare decisions, or large financial transactions on your behalf. We will examine those documents in further detail later on – but as you can tell, they're nothing to be trifled with.
However, before most people get started with their estate planning, there is one question that comes to mind: how much will my estate planning cost?
---
It's normal to ask about price, but the truth is, there is no universal flat cost when it comes to estate planning. There are, however, a couple of variables that can change the overall price point, which we will discuss in this post.
When it comes to planning your estate and mapping out potential costs, there is no set price for how much these important documents will cost you. However, we can give you a better idea of what determines the starting point of estate planning costs and take a closer look at the essential documents that come with your planning.
What Determines Estate Planning Prices
While it would be simple enough to charge a flat fee for estate planning, every client is different. The average cost of estate planning is largely dependent on a few things:
The type of plan you are looking for
The legal experience of the estate planning lawyer
Any additional documents or specific situations you need to address
Ultimately, the total cost of your legal fees depends on the services provided, along with things like initial consultation meetings, the hourly rates of your lawyer, and what documents go into your estate planning. All of these factors will change your overall price, but it's also important to think of the value of the service you're receiving rather than just the total cost. Now, let's look at the type of planning and work that goes into these documents.
What documents are involved with Estate Planning?
Estate planning is broken down into four different components:
Now, all of these documents are important, but it's important to really think about the documents that have the greatest impact on you. If you'd rather complete all these documents in one fell swoop or handle one's that are more pertinent to your life, that is your decision. But a basic estate plan includes these four documents, and honestly, it's worth getting all four taken care of at the same time. And even though it may look like a lot of money for documents, a lot of time and energy goes into creating YOUR documents and customizing them for your unique situation. Plus, if you think about the total cost of $750 or more spread out over 4 documents per person, it is a very affordable cost per document!
If you want to set up a trust, that is a different set of documents outside of basic estate planning options. If this is something you're interested in, talk to a local lawyer, like the ones at Apple Payne Law. They can advise you on the differences between trusts and estate planning and answer your questions accordingly. They handle all kinds of trusts, such as revocable, irrevocable, and special needs, to name a few.
How much does Estate Planning Lawyer Cost?
The reason it's so difficult to place a finger on the exact price of estate planning is that every law firm and estate planning attorney offers different price points. Every attorney has some experience in estate planning, but when it comes to giving legal advice, it's important to consider their knowledge and experience before you get started. Ultimately, you want someone who can advise you and guide you according to what documents suit your long-term needs.
At Apple Payne Law, our estate planning starting costs vary between $750-$1,000 dollars per person. Depending on the complexity of the estate planning process, or assets that need to be distributed, that price could change.
However, we are a 'flat rate firm' when it comes to estate planning. Before we get started organizing your estate planning documents, we'd like you to schedule an initial meeting with us, free of charge. We can discuss what your needs are during that consultation and move forward from there.
Lastly, if you don't have your estate documents done, your heirs will not only have to deal with your death but the legal system, lawyers, and more when trying to take care of your affairs. Let your estate go to those you love the most by spelling out your wishes before you die instead of letting the state decide for you.
The bottom line? No matter the cost, it's important to be prepared and get started mapping our your estate plan. For more information about estate planning, explore all of our estate planning services for yourself. If you're ready to get started, contact us today to get started settling your affairs.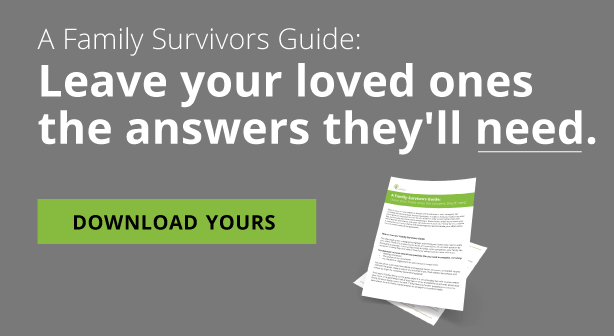 5